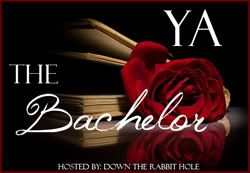 Amber from
Down The Rabbit Hole
(one of my favourite blogs, you should definitely check it out!) is hosting an event over on her blog, the 'YA Bachelor Month'. During the whole month of July, there will be loads of posts on the Top 20 YA Bachelors, that everyone voted for! There is a link right underneath the header, which you can click on to find out more about the event!
I am doing today's guest post, where I talk about all the reasons I love Peeta from The Hunger Games. It came out a little long, but really hope it's not too tiring! Just click on the link to Amber's blog above and you will see it right there! :)
In conjunction to this event, I decided to host my first ever giveaway. I will be giving away a brand new copy of Mockingjay (UK edition). Anyone who doesn't already have it, because they borrowed that book from the library, or they have it in ebook format, or whatever else, is welcome to just fill in the form!
The Fine Print:
To enter, please fill out the simple form below.
Only 1 entry per person.
Open to everyone wherever they are in the world!
You do not have to be a follower to enter the giveaway, but please have a look around and follow if you like what you see!
Giveaway ends on the 14th of July.