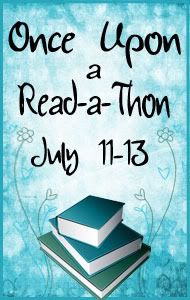 Final update for my first readathon! If I may say so, it was a very successful one for me, especially regarding the fact that I read next to nothing on Monday. Since the previous update, I only managed to finish Love Story, but then again, I had to go and see Harry Potter at the cinema. More on that later!
Previous update:
857 pages
(
=2.5 books
)
Since then I read:
Love Story by Jennifer Echols (129 pages - Finished!)
Bringing my total up to:
986 pages
(
=3.5 books
)
Yay for me! I am veeery happy I read so many pages!
To summarise, the books I read were:
Woot woot!
Today's mini challenges were rather interesting ones. I've chosen not to participate in the Matchmaking one, as I tried thinking about possible matches and just sat there with no ideas whatsoever. I really am useless at things like that. Just as I am useless with casting actors for certain roles. For the other challenge, we are supposed to recommend two books to Ashley from
Books from Bleh to Basically Amazing
. Here are my two picks:
Book #1 (any book): If I had to choose any book to recommend to anyone, it would have to be The Thirteenth Tale by Diane Setterfield. That book is one of my favourites ever. It's got a lot of mystery going on and the plot twists are just masterful. Things come out of nowhere, literally. I actually knew there were going to be plot twists (because someone let it slip on twitter) and I still didn't see them coming. I know novels with historical elements (as for the most part it's about a story from 50 years ago) aren't everybody's cup of tea, but urge you all to give it a try.
Book #2 (a book from the readathon): Out of the books I read for this readathon, Paranormalcy was definitely my favourite! The writing is so much fun! It makes sense as the narrative of a 16 year old girl, without seeming overdone or anything. But, honestly, if you haven't read it, you should probably give it a try if only for Lend. Weird name, but he's one of the loveliest male characters I've read about! And for the fact that every paranormal creature you had ever thought of (or hadn't) is in there!
And now onto the part that will make all of you jealous! :P
I went to see Harry Potter at the cinema tonight and holy cow was it amazing!! Honestly. A-M-A-Z-I-N-G. Yup, they've changed quite a few things, but if you try not to think about them, they've really made an amazing film. (I know I'm saying amazing too much.)
What really caught me off guard was the number of times I actually laughed out loud to some scenes. It was such a lovely touch. Amidst all that chaos, there were a few moments that were just priceless and gave the scenes a bit of levity for a few moments, before returning to the whole chaos thing. (God, what an awful film review that was.)
And oh em gee with that kissing scene.... It was so sweet and cute and lovely and .... just perfect. Really.
And I'm going to see it again on Saturday with boyfriend.
Well, that's all from me for now. I had such fun with this readathon and rather think I was quite successful! I will definitely try one of these again! Many thanks to all the girls who organised it and everyone who came up with all the mini-challenges.