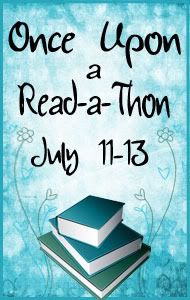 Time for my second update! :)
I think I've done very well considering my rather slow start!
Previous update:
466 pages
Since then I have read:
Paranormalcy by Kiersten White (30 pages - Finished!)
A Season of Eden by Jennifer Laurens (234 pages - Finished!)
Love Story by Jennifer Echols (127 pages - Half way through!)
Which brings my total up to:
857 pages
Books I have finished:
Ink Exchange by Melissa Marr (half of it)
Paranormalcy by Kiersten White
A Season of Eden by Jennifer Laurens
=2.5 books
I'm going to participate in a couple of challenges, too, so here are my entries!
Challenge #1
Sabrina from
YA Bliss
is asking us to name our top 3 love triangles, as part of her challenge! Here are mine:
Granted, I know I've only read the first book in the series, but the triangle is underlying even from book #1. You can see there is something there, just waiting to happen. Can't wait to read the rest of the books in the series to see what happens!
This is one of my favourite series ever. I really loved both Peeta and Gale for different reasons, and I really liked that you were never sure who Katniss was going to choose in the end, despite what each one of us hoped for while reading the book.
Melanie, Wanda, Jared & Ian from The Host by Stephenie Meyer
This is a bit of a weird triangle, as there are 4 people involved, but as two of them were sharing a body, I'm counting it. Melanie and Wanda want Jared, Wanda also likes Ian, Ian wants Wanda and Melanie wants Jared, but doesn't like the fact that Wanda also likes him. Talk about complicated. But I think Stephenie Meyer handled it in a lovely way.
Challenge #2
Casey from
The Bookish Type
is hosting a rather different challenge! Here is what we have to do!
Pick any book from your readathon pile and write a fake synopsis based solely on the cover. The synopsis does not have to be related to the actual book at all, just the pretty, pretty cover.
Everyone has always thought of Nadia Valle as being a little odd. Ever since the day her mother died in that awful flash flood three years ago, Nadia disappears every time there is a storm brewing. No one knows where she goes. Except for

Gavin, who lives next door to Nadia and has been in love with her for years. Every time there is a storm, he also disappears, to make sure that Nadia is all right. Then one day, something weird happens. Something that will suck both Nadia and Gavin into a strange new world, with all sorts of creatures roaming it. Maybe Nadia knows more about it than she's letting on?
Gosh, that's bad! Which is why I will never be an author! (Not that I planned on being one, or anything.) It was fun writing though!
P.S.: I'm going to Harry Potter tonight!!!!!! :-D